MEMORIES OF THE KING
GOSPEL CONCERT
"I will sing to the LORD, for He has been good to me." -Psalm 13:6
The Gospel Music of Elvis Presley
has been touching lives since he first sang "Peace In The Valley" on the Ed Sullivan show in 1958. His sacred music earned him three Grammy Awards (1967, 1972, 1974) and continues to sell millions of Records/CD's/Downloads today.
Brent Cooper's "Memories of The King" Gospel Concert brings back the great songs and performance style of Elvis' Gospel music. Brent has been performing his MOTK "Gospel Concerts" since 1999. This unique concert has been described as inspirational, moving, heart warming, emotional and exciting. Brent has performed his MOTK "Gospel Concert" at churches and venues all over the midwest. He has the distinct honor of being the first ETA (Elvis Tribute Artist) to perform at the Elvis Presley Memorial Chapel, at Elvis' birth site in Tupelo, MS. Brent and the "Memories of the King-Fan Club", also have the honor of being the first group to hold a Sunday morning Worship service at that Chapel in 2007. Brent has also been the opening act for "The Brooks Brothers", national recording artists Bill and Randy Brooks (stars of the hit musicals "The Promise" and "His Life."
Brent Cooper's "Memories of The King" Gospel Concert is perfect for Churches and venues of all sizes. He can perform a one or two hour concert in conservative dress and style or a more extravagant concert in full Elvis costume and performance style. Suitable for Sunday morning Worship Service or special Concert Event. This concert is very affordable for Church's and can be customized for your needs.
Brent also performs a special Worship version of "King & Country" with Jamie Benya. This is a combination of contemporary Praise and Worship music mixed with Elvis gospel songs. This is perfect for a special Sunday morning worship service or special musical event at your church. Visit our "King & Country" Page for more info.
Brent Cooper has served as Worship Leader at North Highlands Church of Christ, in Fort Wayne, IN, since 2002, where he also performs his annual "Gospel Concert" the third weekend in August. Jamie Klein has served on the Praise Team with Brent since 2010.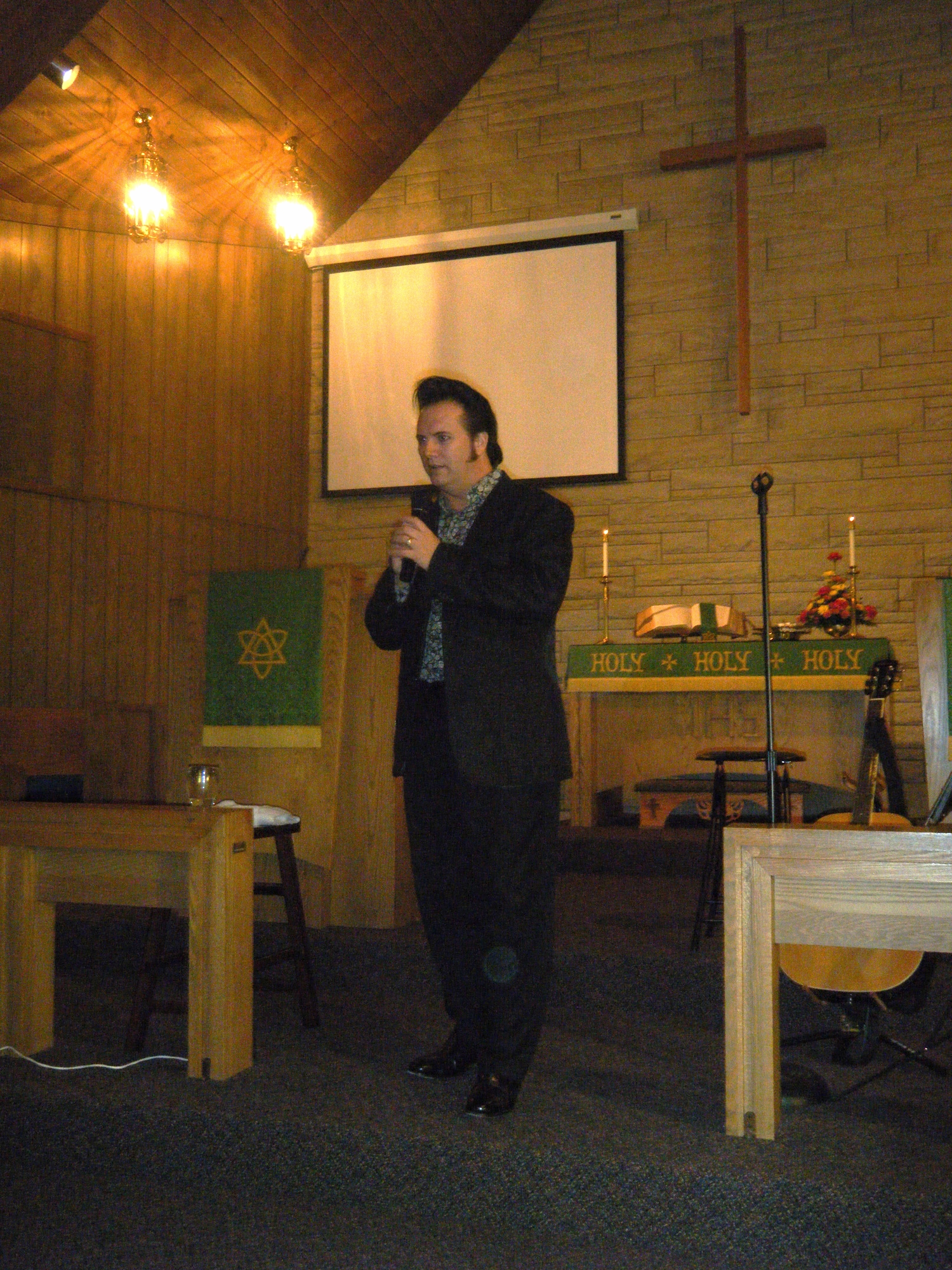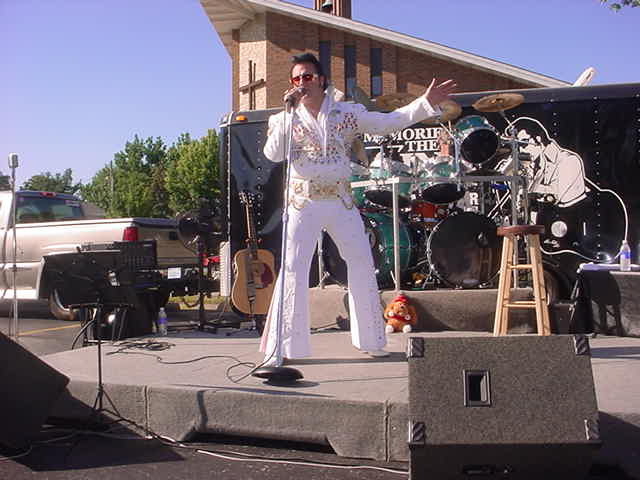 Call, write or email to book a concert at your church or venue.
Phone: 260-417-0611
Email: memoriesoftheking@yahoo.com
Memories of The King - Gospel Concert
P.O. Box 50197
Fort Wayne, IN 46805
For upcoming Gospel Concerts visit our "Schedule" page.